Filter Content
Term 4 Week 10
Dear Parents and Carers
It's hard to believe that this is my final newsletter for 2021. The year seems to have passed by very quickly. I would like to begin by recognising the contribution of our current members of the SRC and House Captains for 2021. They have shown great leadership and commitment to their roles. It gives me great pleasure to thank our School Captains: James C and Ellen H and our SRC: Levi L, Sarah A, Chanel C and Nicholas W.
I would also like to thank the 2021 House Captains….
Tenison: Indi F and Emma I
MacKillop: Storm B and Leo H
Lourdes: Ben E and Brodee H
Clairvaux: Amelia E and Maya B
This afternoon our Year 6 leaders passed on leadership to Year 5. It gives me great pleasure to announce our leaders for 2022:
School Captains: Anthony N, Erica S
SRC: Remi C, Amy C, Noah A & John F
House Captains for 2022:
Lourdes: Will L & Maicee D
MacKillop: Charlie J & Henry A
Tenison: Elyssa W & Lukas C
Clairvaux: Laila C & Brodie M

School Targets
This year one aspect of our Annual School Improvement Plan focused on improving student outcomes in Literacy. Over the past two weeks, students have been involved in assessments to inform us on current data to assist us in effectively planning for 2022. The data is showing that our focus on explicit instruction is having an effect on student outcomes. Each morning the students begin the day engaging in Spelling Mastery, an Explicit Direct Instruction lesson on Spelling. Kindergarten to Year Two are being explicitly taught phonics through the program "Let's Decode". Our school data represents growth in reading, writing, spelling and mathematics. We implement PAT (Performance Achievement Tests) to measure what students in Kindergarten to Year 6 know, understand and are capable of across domains, and help monitor progress over time. Some key points from our school data include:
Year 6 students are well above the norm in spelling and reading in PAT assessments
K-6 students are above the norm in Maths in PAT Assessments
Spelling results are strong across the school
Our average growth in Maths Pathway is 150% in Years 5 and 6
Farewell
I'm sure you join with me in wishing Mrs Jane Hardman all the very best as she embarks on a new journey. I thank Jane for her dedication and commitment to the St Bernard's community for the past 23 years. Mrs Elizabeth Coggan is retiring from full time teaching, she will continue to complete some casual relief work at St Bernard's. We are also farewelling Classroom Support Assistant Mr Craig Virtue as he will finish his contract this year. I thank Mrs Hardman, Mrs Coggan and Mr Virtue for their work and wish them well. It has been a pleasure working alongside them and having their level of expertise supporting our school priorities this year.

Thank you
I extend my personal thanks to our Year 6 parents, many of whom will be leaving our community this year, having their youngest child finishing Year 6. On behalf of St Bernard's school community, we farewell and thank them for their significant contribution to our school over many years.
Thanks also to School Board and P&F members under the leadership of Board Chair, Mrs Nicole Allen and P&F President, Kelly Jameson. Parent involvement strengthens every aspect of school life and St Bernard's is fortunate to have such a supportive partnership with parents and families. On behalf of the staff, thank you for everything you do! It's been an extraordinary year and parent engagement has been much appreciated. We hope to continue to provide many opportunities for parents to engage in their child's learning throughout the school year.

I acknowledge the work of our St Bernard's staff. The St Bernard's staff are committed to finding and nurturing your child's strengths, and challenging them to
continue grow. Our teachers' care goes beyond the classroom walls. I thank the staff for their leadership, commitment and care for our St Bernard's students.
As we prepare for Christmas, I offer you this prayer...
"God our Father, as we wait in anticipation for the Advent of our Lord, prepare our hearts for the coming of Jesus, and may we always give you thanks for the salvation you offer us through Christ's Incarnation. Nourish us in mind and body that we may praise you more fully each day".
May the Spirit of Christmas bring you peace and hope. I look forward to working with you next year.
Warm regards

Johanna Wain
Principal
A JOYFUL HEART
As we celebrate the third Sunday of Advent, also named 'Gaudete' or 'Rejoicing' Sunday, we light the rose coloured candle.
The scriptures today are filled with pro-active invitations: 'Shout with Joy' ... 'Shout aloud'; 'Rejoice, exult with all your heart [for] the Lord your God is in your midst ... he will renew you by his love!' [Zephaniah 3:14-18] and in the second reading from Philippians 4: 4-7 we read: "I want you to be happy; always happy in the Lord! I repeat what I want is your happiness.'
God desires for us a well grounded and spiritual joy that is open to God working in our lives. 'A famous Jesuit priest says there are two hands of God. One works on the inside of us and the other on the outside.
When someone is using clay to make a jar, they need to use both hands. One to shape the outside and the other the inside. [Fr Trevor Trotter ssc].
This shaping and constant renewing by God is seen when we are tolerant towards others, when we are not consumed by useless worry or anxiety but knowing, if we have a genuine need, we simply ask for it in prayer and thanksgiving and God's peace will fill our hearts with an unspeakable peace, guarding our hearts and thoughts. [Philippians 4:4-7] 'The person who is spiritually mature trusts in the presence of a loving God to bring this moment, whatever it is, to ripen in the soul' [Joan Chittister,osb].
'WHAT MUST WE DO?'
n the Gospel this question rings out from the people who are following John the Baptist. His message still rings true for us: generous care of those in need, fairness in business practice, and no violence - are just some of the challenges. As Bishop David Walker states: 'No hunger, no cheating, no violence. What a challenge for us and our society. Paradoxically, accepting this challenge of discipleship leads to authentic joy.' As we embrace the third week of Advent, in the midst of stress, busy-ness and consumerism, how do we respond to the message of John and Jesus? 'What then shall we do?'
Marie Weatherall
LIVING FAITH IN THE EVERYDAY
Anticipating the Joy of Christmas
Advent is a time for conversion. Conversion can only come from a desire to change. John the Baptist
recognised this in the people's question. "What should we do?", they asked him. These were people not unlike many of us trapped in our worldly desires, for money, power, recognition and greed: tax-collectors, kings, prostitutes, community elders and priests.
The Baptist's response invites change:
Stop collecting more than what is prescribed. [….] Do not practise extortion, do not falsely accuse anyone and be satisfied with your wages. How difficult it is to hear such advice in these times?
The Baptist's words insist on reform. Let us consider our own lives - where does the Baptist's call to change the practices that deny life resonate?
The Lord loves us, deeply. The Lord knows us
intimately and still he knows that there is something so much deeper that is good and whole in each of us.
Shout for joy, O daughter Zion! Sing joyfully,
O Israel! Be glad and exult with all your heart,
O daughter Jerusalem!
Let us use this remaining time of Advent to share what we have, to give graciously and to see things anew — in ourselves and in others
– to experience Joy
Dear Parents and Carers,
This afternoon we came together to witness the Year 6 class of 2021 hand over the leadership to our Year 5 students. Leadership is not a position or title, it is an action and example. As instruments in the hands of God, we pray that God will endow our new leaders with strength, wisdom and knowledge. As Mrs Wain said to the students today, "At St Bernard's our leaders aren't known by position, they are known by their impact." As new leaders for 2022 students are encouraged to "Begin with the Heart" in their daily interaction with others. Congratulations to all who were elected by the student community.
K-12 School Theme 2022
Our newly elected captains and SRC will join their fellow members of our K-12 Pathway team next Monday. Students will work collaboratively to workshop a new scriptural theme for 2022. The workshop will be a Teams Meeting and will begin at 9.00am.
Illuminate
Thank you to CSYMA Youth Minister Liarna Miller for her preparation and delivery of the Illuminate Retreat on Monday. Illuminate is part of the growing and evolving faith formation pathway in youth ministry within our Catholic schools and parishes that is focused on working with Year 5 and 6 students.
Hopefully we will be able to join other CSYMA schools in Canberra for this experience next year.
I would like to take this opportunity to thank Liarna for being our youth minister this year. She is off to university next year to begin her teaching degree. We wish her every success and hope that she will return to St. Bernard's at some stage during her studies.
Seminarian Mark Ha
Teachers gathered this morning for a special morning tea to farewell Seminarian Mark. Mark has been with us for the past year and has been a wonderful support in the school and wider parish community. We wish Mark every success as he continues his studies.
Graduation Mass & Prize Giving – "From Little Things Big Things Grow"
We are very excited to be celebrating our 2021 Graduation Mass and Prize Giving this Friday 10 December at 9.15am. Thank you to the team of helpers who have supported the preparation of this event. Year 6 guests are asked to be at the church by 9.00am. Full school uniform must be worn
Advent – Preparing for the coming of Jesus
As we begin the Third Week of Advent, we anticipate Christmas, and so we ask Christ to grant us His grace that we might be prepared for welcoming His Birth. Gaudete Sunday, the Third Sunday of Advent, marks a traditional turning point in our preparation, and we see it visually in the Advent wreath. Not only do we light more candles than we leave unlit for the first time in Advent—thus providing more light, symbolizing the light of Christ—but if our Advent wreath has a rose or pink candle, that's the one that we light this week. The rose candle is a symbol of our coming joy.
Parents and Friends
Once again it has been a privilege working alongside you this year in the religious and pastoral areas of our school. During very difficult times we showed great resilience. A special thank you to those parents who committed themselves and their children to sacramental programs during the year- they were lovely occasions. Continued blessings on your family for the Christmas and New Year.
Sharon Beashel REC
Dear Parents and Carers
In our final newsletter of the 2021 school year I would like to thank everyone for the support they have shown us throughout the year. The students have been an absolute credit to you as they have managed everything that the year brought their way. Remote learning is almost a distant memory, but who can forget the incredible resilience that the students demonstrated as their usual school routines and social outlets changed during Term 3. The efforts of parents to make the best of this situation for their children was so apparent and the excellent learning that continued to occur was testament to this.
As we move into the final days of the school year, we wait with anticipation for what 2022 might bring. Our planning for next year has been well underway for many weeks and we all feel very positive and hopeful for the learning we have planned.
Thank you Mrs Wain
I would like to take this opportunity to thank Jo on behalf of the school leadership team and the entire staff for the exemplary way she has lead our school throughout the year. Jo's commitment to make St Bernard's a place of excellent learning and her constant care for each individual to ensure that they feel valued and can achieve their best, makes her such an admired leader. We wish Jo a well-deserved holiday with her family.
Spelling Mastery
An important component of our Explicit Direct Instructional approach to teaching literacy is the Spelling Mastery program. Our students have experienced significant growth following the recent placement tests we administered last week and we have now arranged students into new groups ready to commence early in Term 1. This low-variant, rigouous approach to teaching spelling that occurs across the school from Year 1 to Year 6 to meet each student at their level of development is instrumental to the success we are seeing with student achievement across the school. We thank Dr Lorraine Hammond and Catholic Education who continue to support us to develop our Explicit Direct Teaching pedagogy.
Christmas Nativity
The Kindergarten students, their teachers and a special guest have been very busy rehearsing for the Christmas Nativity play which they will perform next Tuesday morning at 10.00am in the church. This very special event will be attended by the parents of the Kindergarten students. The rest of the school will not miss out- as a live stream recording of the play will be able to be viewed by each class back at school as well as accessed by parents, who have also been emailed a link to the live stream.
Celebration Lunch and movie
On Monday we would like to celebrate the end of the school year by providing our students with a hot dog and an ice block for
lunch
. We want to thank the students for their hard work during remote learning and their outstanding commitment to their class meetings. On the students return to face-to-face teaching, they have shown great resilience and growth in their reading and spelling. We feel the student's behaviour has been very positive and we would like to reward the students. The students will end the day by watching a Christmas movie.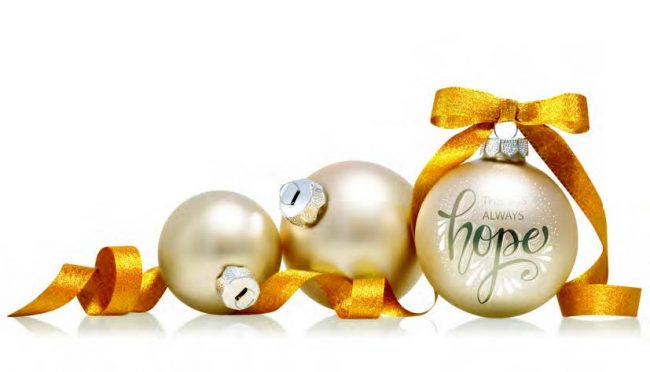 I wish you a very happy and joyful Christmas and look forward to reconnecting with you after the holidays.
Week 9 Class Awards
Presented : Friday 3 December 2021.
Congratulations to the following children who received class awards this week. It is great to see so many
children working hard and receiving acknowledgment for their efforts - well done to all!
KBD:

Lilli H, Grace R, Yasmine S.

KW:

Zach C, Charlotte H, James P.

1C: Hayley D, Hudson S.

1H:

Eden D, Macy L, Indianna L, Abby S.

2G:

Harper B, Milo D, Laycie E.

2SH: Kingston A, Johana D, Ava G,

Lucas V D S.

S1H:

Lucy B, Beatrix F.

3C: Mia A, Romy B, Jayden E,

Charley McG.

3S: Kobi B, Jayden G, Sebastian L,

Joshua S.

4K: Isabella D, Hailey I, Steven M,

Lachlan O'N.

4M:

Xanthe K, Lavina P, Chloe T.

5C:

Lily D, Mishell F, John F, Ryan L.

5M:

Quinlan C, Sophia D, William L.

6F:

Sonny B, Summer H, Jada S, Khai T.

6M: Chanel C, Brooklyn H, Ruby T, Kira V.
Congratulations to the following students who have received their last banking prizes.
Samuel H - Treetop Handball
Marco H - Treetop Handball
Maizi M - Emoji Wallet
Mia Atkin - Snakes and Ladders Game
Emie A - Icicle Slapband Ruler
Gurnoor K - Treetop Stationery Set
Scarlette S - Icicle Slapband Ruler
Imogen R - Mini Soccer Ball
Maddison B - Terry Dentons Activity Book
FREE AFL HOLIDAY PROGRAM IN BATEMANS BAY
FREE AFL HOLIDAY PROGRAM IN BATEMANS BAY
The AFL will be holding a free holiday session on Wednesday the 21st January at Hanging Rock Oval in Batemans Bay
This will for boys & girls turning 5 to 10 years old.
Starting at 9.30am and finishing at 12.30pm lots of fun is guaranteed!
BUT! You do need to register!
Go to Google AFL(NSW/ACT) – Look for FREE HOLIDAY SESSIONS – REGISTER
Information call John 0411226086